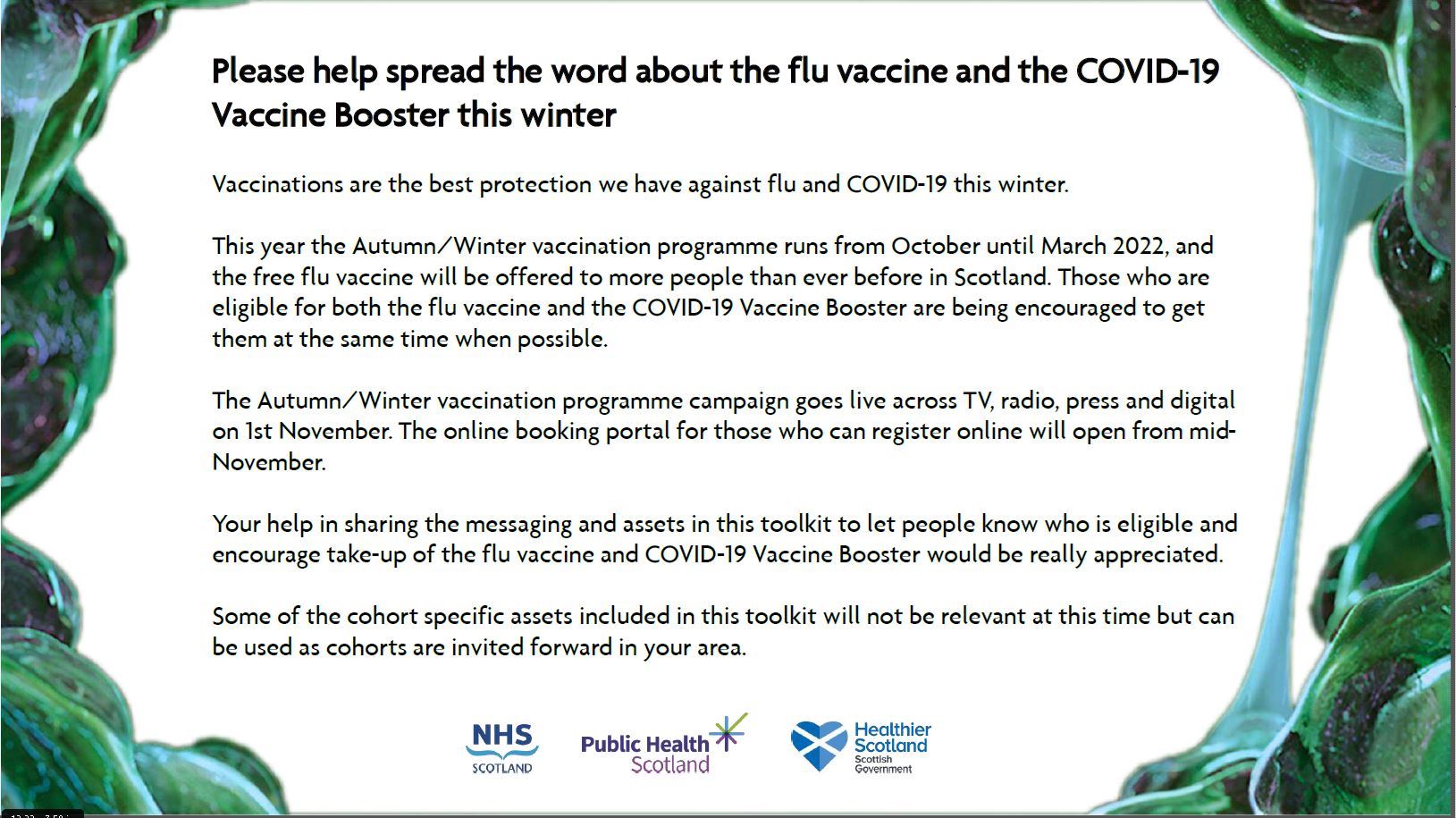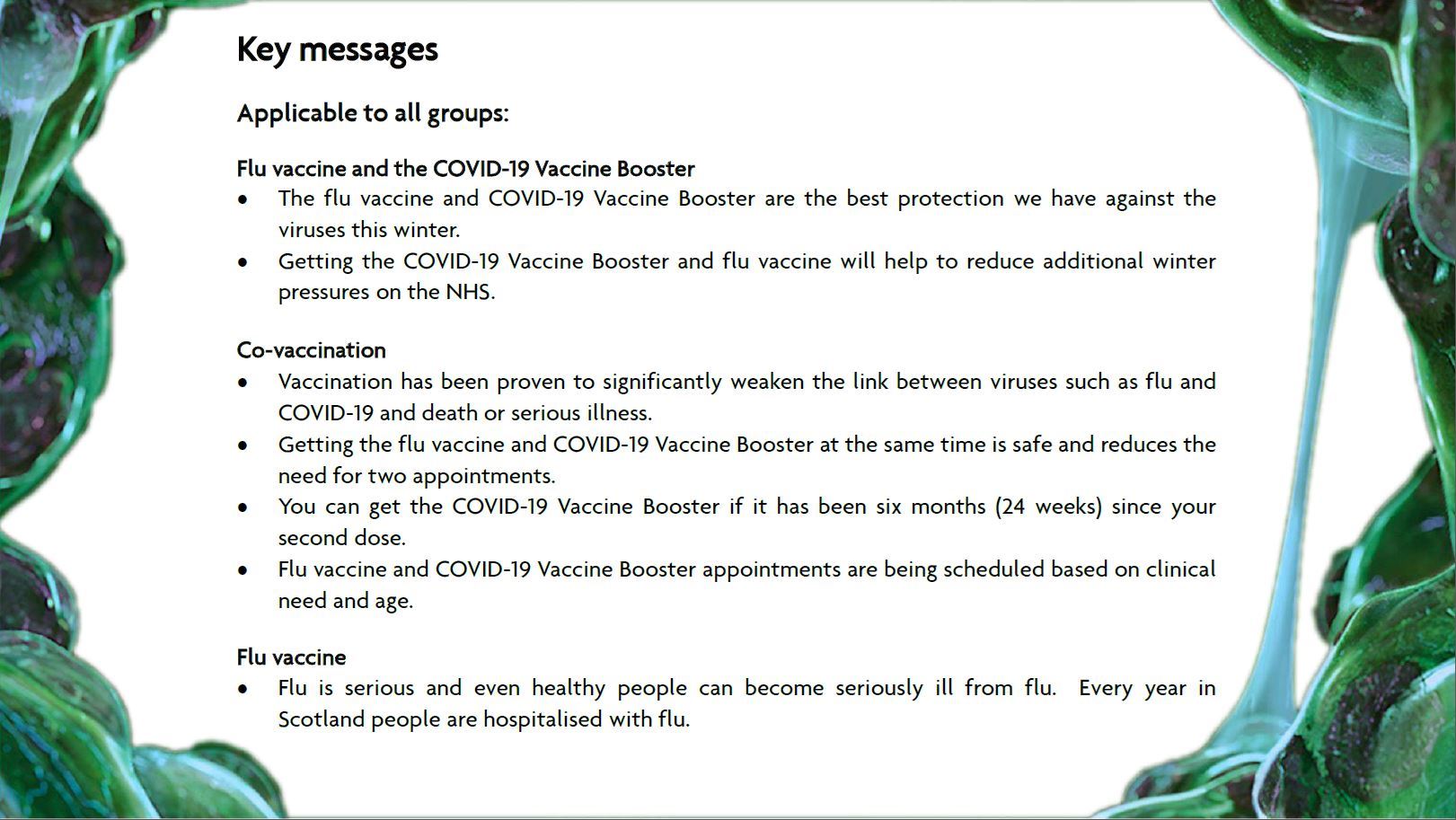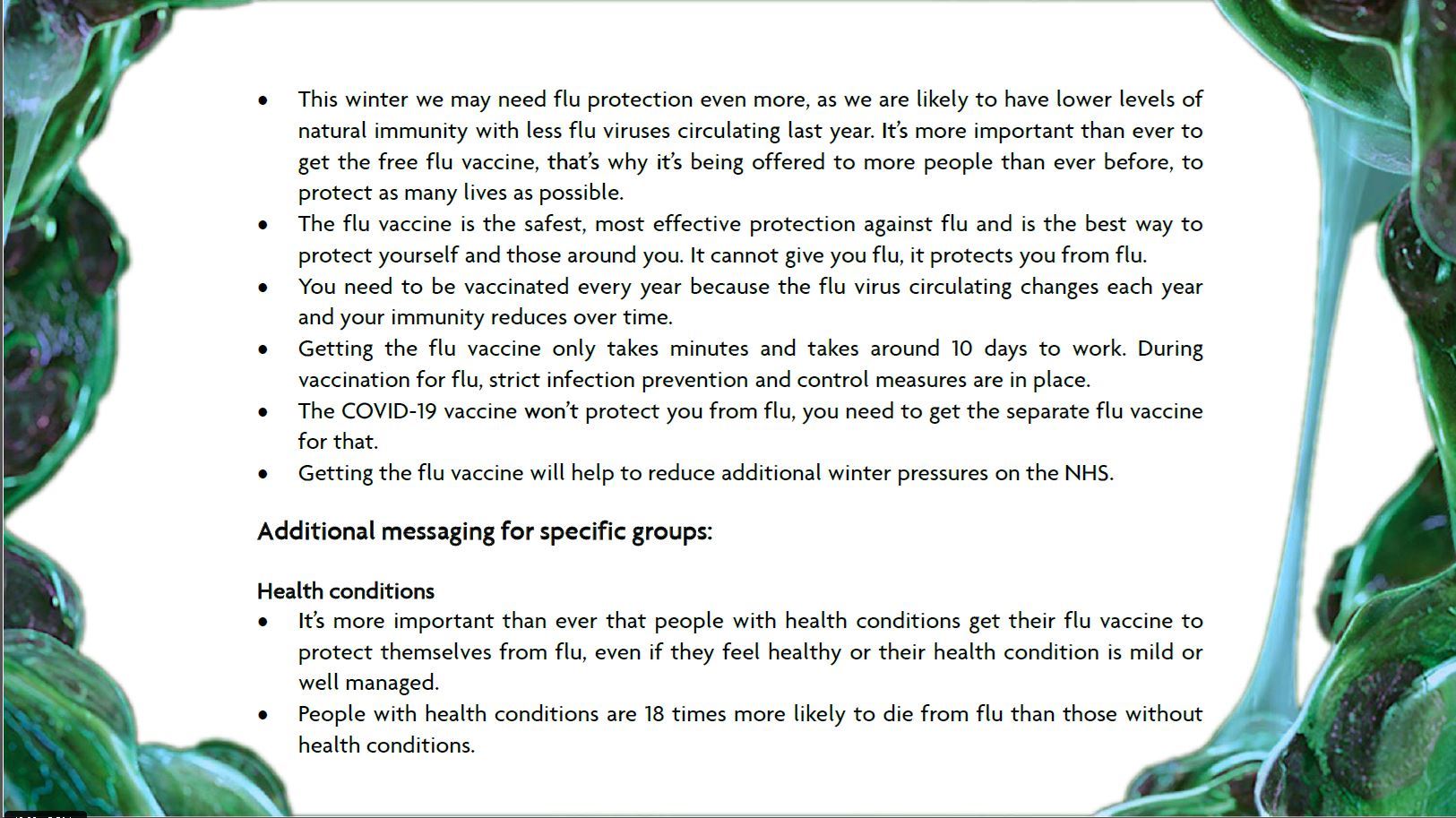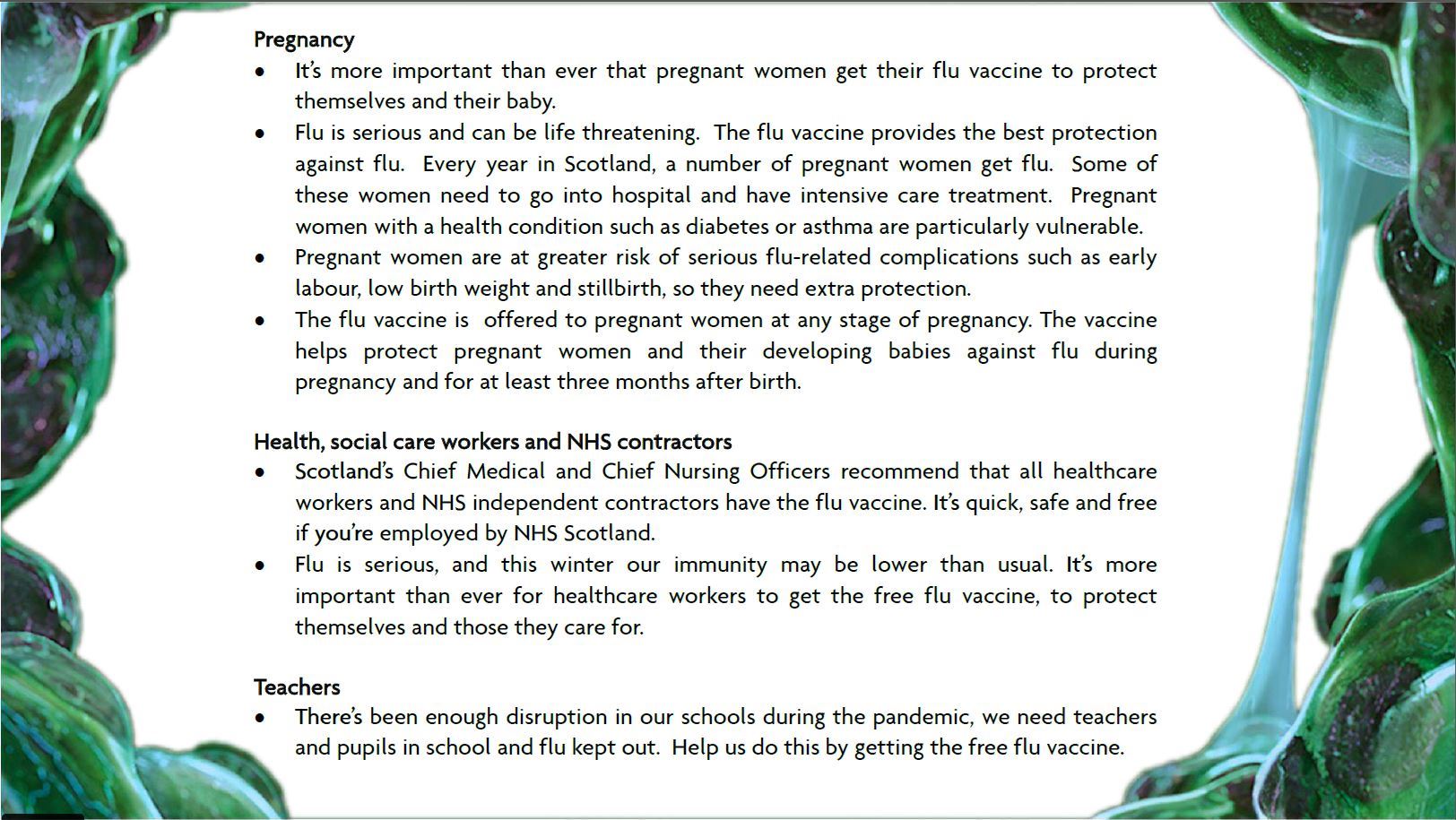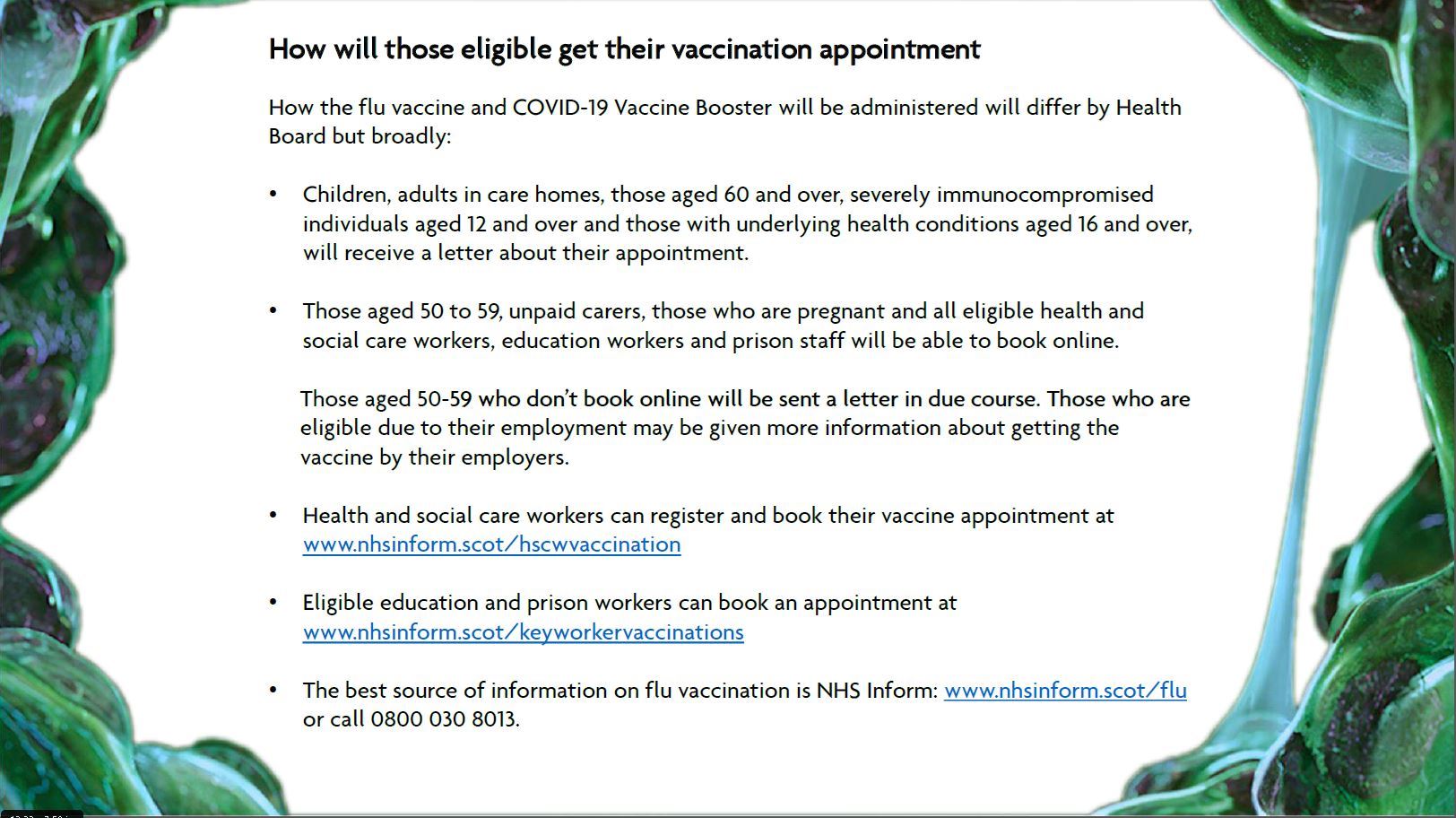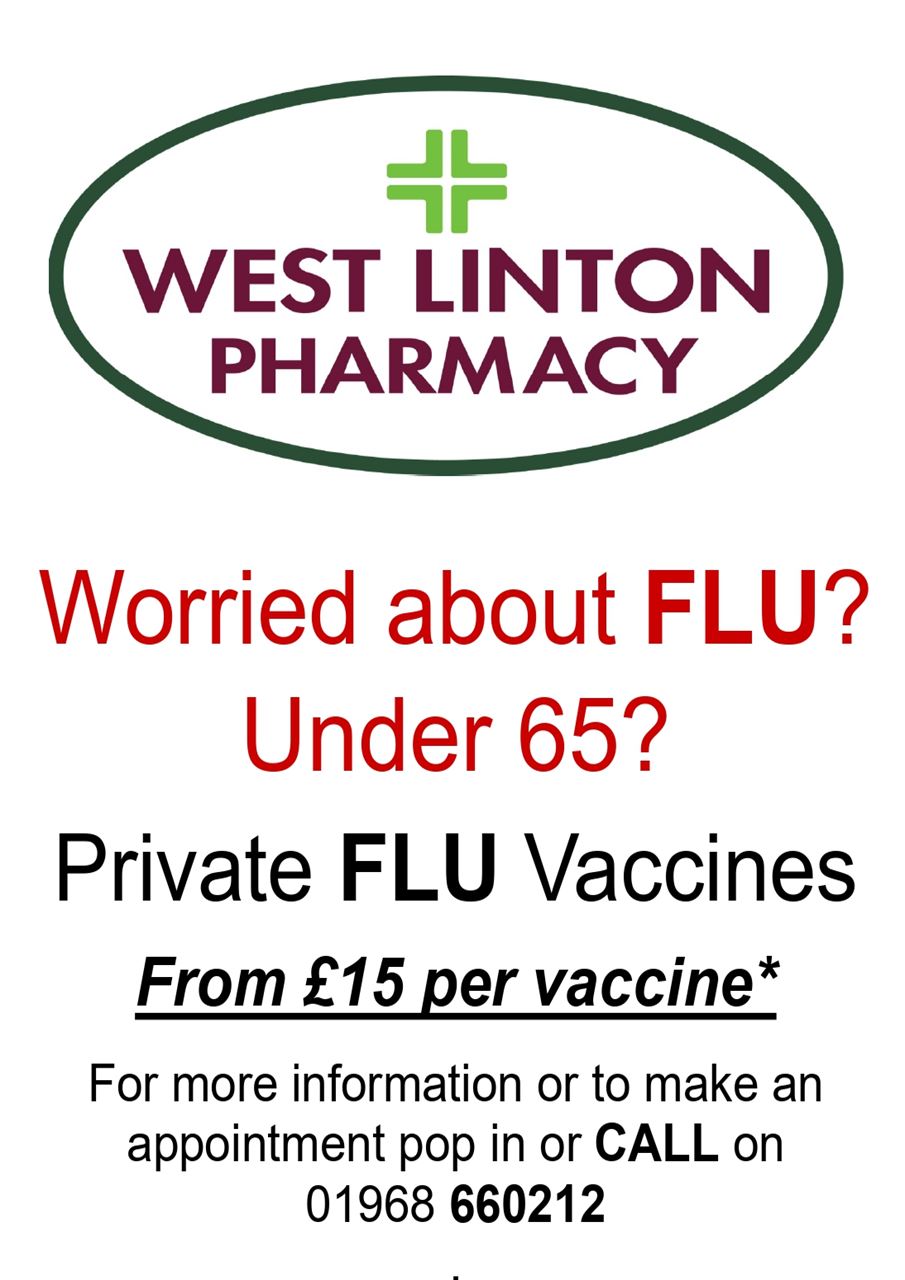 Latest figures show the flu programme is well underway in Midlothian with almost 80% of residents over 70 now vaccinated. This year the vaccine is being delivered by Midlothian HSCP at local clinics, instead of by GP surgeries. This is relieving pressure on GP practices and freeing up GP time.
Please don't contact the GP surgery for information about the flu programme as we won't be able to help. Those currently eligible are being contacted by NHS Scotland offering either a vaccination appointment or inviting patients to register for vaccination.
In Midlothian, most patients will be invited for appointments at Gorebridge Mass Vaccination Centre or Midlothian Community Hospital.
Please make every effort to attend your appointment. If you need to reschedule, please call the local Lothian helpline on 0300 790 6296 for assistance. You can also call this number if you need help to travel to your appointment.
Additional info if you feel it's necessary -
If you are currently eligible for both a flu vaccine and a COVID booster, this will be offered at the same time. Depending on when you had your second dose of coronavirus vaccine, you may need two separate appointments. Eligible patients will have the option to book a COVID booster appointment via an online portal soon, but please don't worry if this isn't possible - letters will be issued to anyone in eligible groups who hasn't booked online.