This page is designed to give you updates from the Practice about holidays, current campaigns running throughout Midlothian and any correspondence we feel may be useful for you to know.
The Practice will be operation an emergencies only service from
12:30pm

on the following dates to allow for staff training:


Wednesday 1st December




Christmas and New Year closures are:
Monday 27th December - CLOSED
Tuesday 28th December - CLOSED
Monday 3rd January - CLOSED
Tuesday 4th January - CLOSED
All other dates we are open as normal 08:30am-6:30pm.
The Scottish Health and Care Experience Survey is run every two years and asks people across Scotland about their experiences of:
• accessing and using their GP Practice and local Out of Hours services;
• experiences of care and support provided by local authorities and other organisations; and
• caring responsibilities and related support.
It provides a national and local picture of the experiences of health and care services from the perspective of those using them. The survey results inform health care services, including local GP practices, about people's experiences, helping to highlight areas of best practice and areas for improvement.
A random sample of people from each GP practice in Scotland have been selected to complete the 2021 Health & Care Experience Survey and will be contacted in November 2021. They will receive a letter that will tell them how to complete the survey and answer some FAQs.
If you have been sent an invitation to complete this survey please do so as it can help inform your local and national services. We are keen to hear your experiences of your local health and care services
The results for the 2021 Health & Care Experience Survey will be published in Spring 2022 and will be available at NHS Board, Health and Social Care Partnership and GP practice level.
Taking part in this survey is voluntary and all responses will be completely confidential. Information on how data that is collected through the survey is used is provided in our Privacy Notice, which is available at http://www.gov.scot/hace
For more information go to www.gov.scot/hace or email patientexperience@gov.scot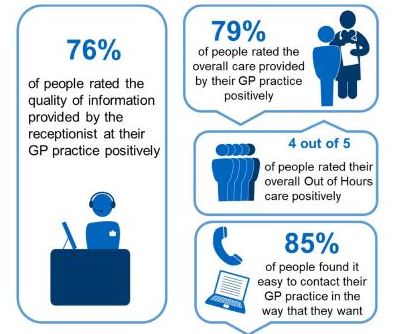 Latest figures show the flu programme is well underway in Midlothian with almost 80% of residents over 70 now vaccinated. This year the vaccine is being delivered by Midlothian HSCP at local clinics, instead of by GP surgeries. This is relieving pressure on GP practices and freeing up GP time.
Please don't contact the GP surgery for information about the flu programme as we won't be able to help. Those currently eligible are being contacted by NHS Scotland offering either a vaccination appointment or inviting patients to register for vaccination.
In Midlothian, most patients will be invited for appointments at Gorebridge Mass Vaccination Centre or Midlothian Community Hospital.
Please make every effort to attend your appointment. If you need to reschedule, please call the local Lothian helpline on 0300 790 6296 for assistance. You can also call this number if you need help to travel to your appointment.
Additional info if you feel it's necessary -
If you are currently eligible for both a flu vaccine and a COVID booster, this will be offered at the same time. Depending on when you had your second dose of coronavirus vaccine, you may need two separate appointments. Eligible patients will have the option to book a COVID booster appointment via an online portal soon, but please don't worry if this isn't possible - letters will be issued to anyone in eligible groups who hasn't booked online.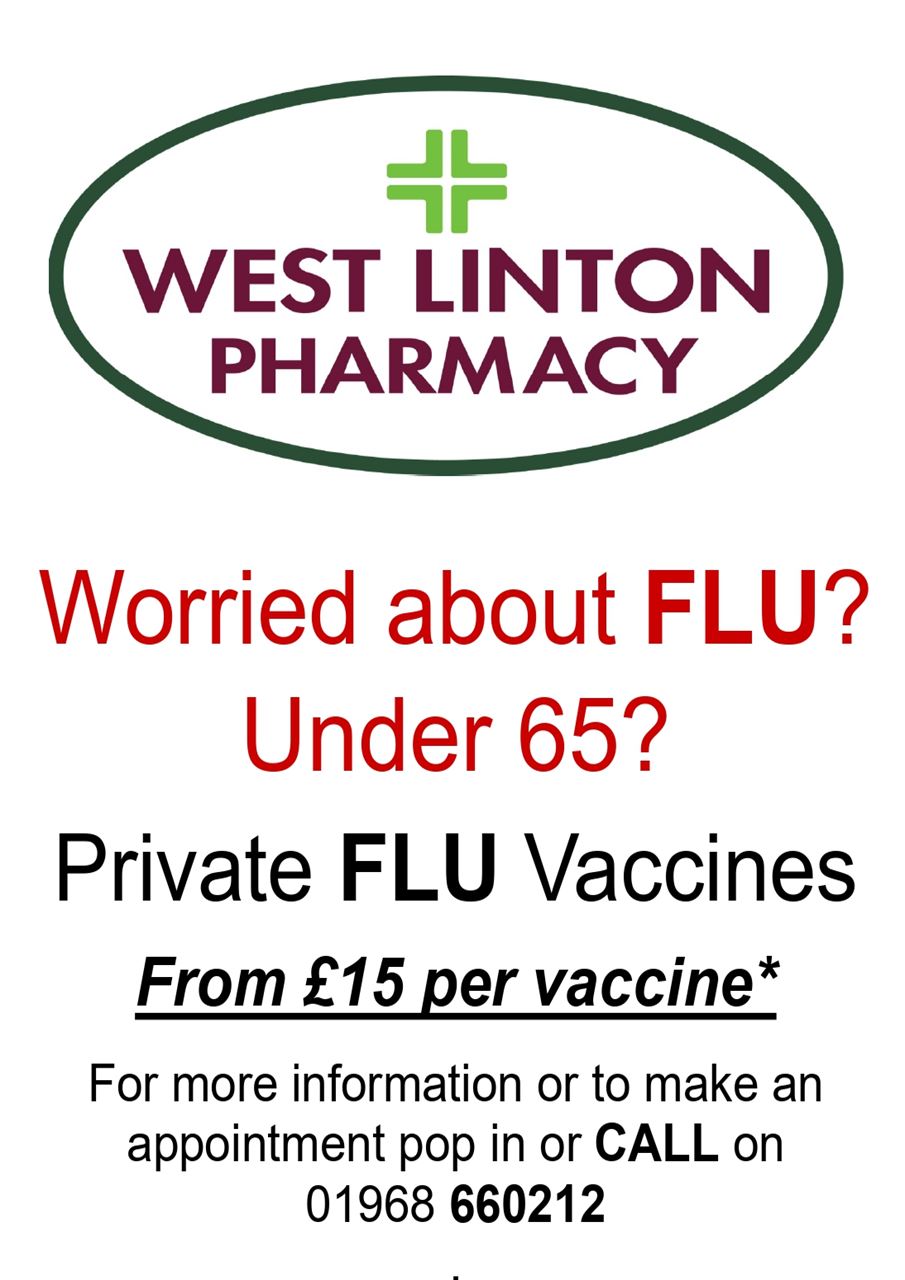 Picture - Debbie Marklow - Clinical Vaccination Manager.
79.5% of Midlothian residents aged 70 and over have had a seasonal flu vaccination. 32% of this group has received a COVID Booster vaccination. The national priority has been to focus on seasonal flu vaccinations and the booster uptake will improve as we invite people to appointment - people aren't eligible for a Booster until six months after their 2nd dose.
Housebound patients. This programme started slowly in October. We are reconfiguring the model to reduce demand on the district nurse teams and workforce constraints. There will be a small team of vaccinators who will recommence the housebound programme from 1st November. There are 1300 people in this group and all will have been offered a vaccination by the end of November.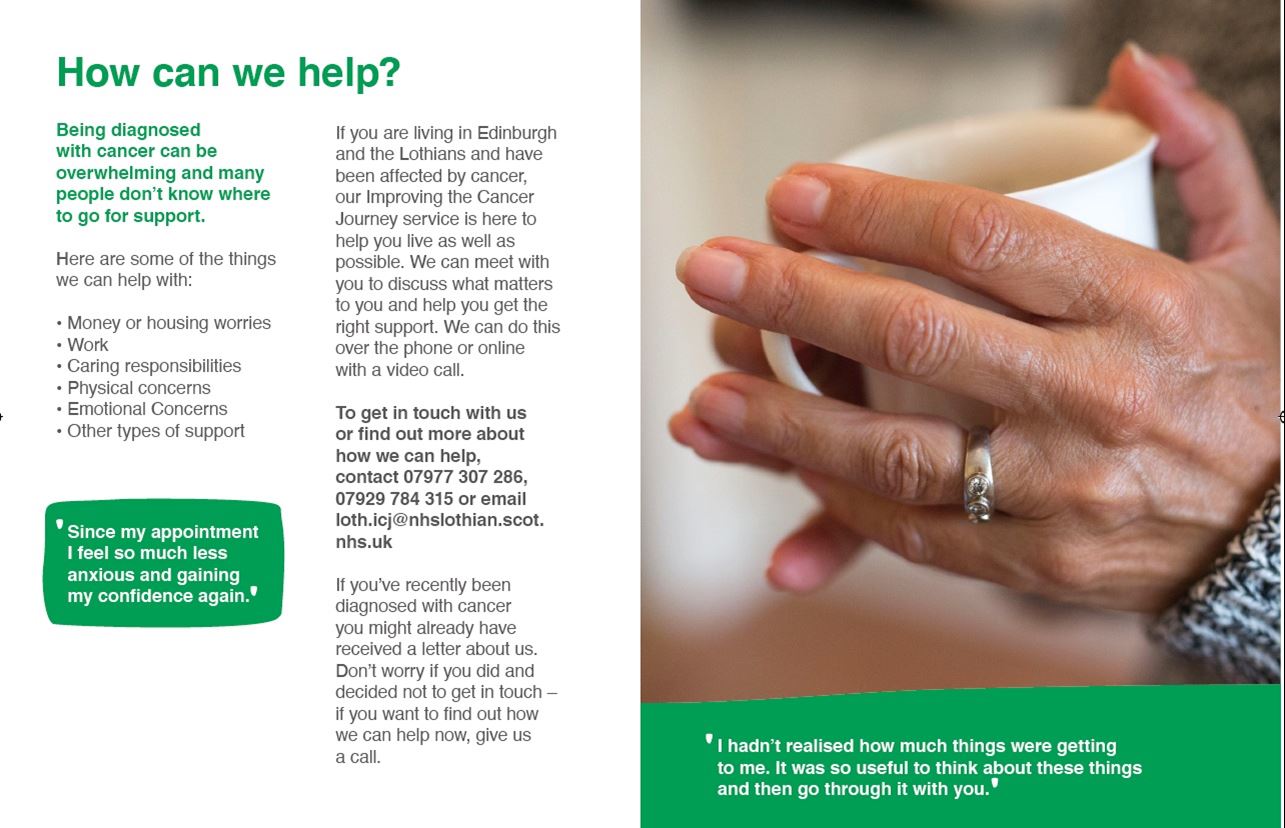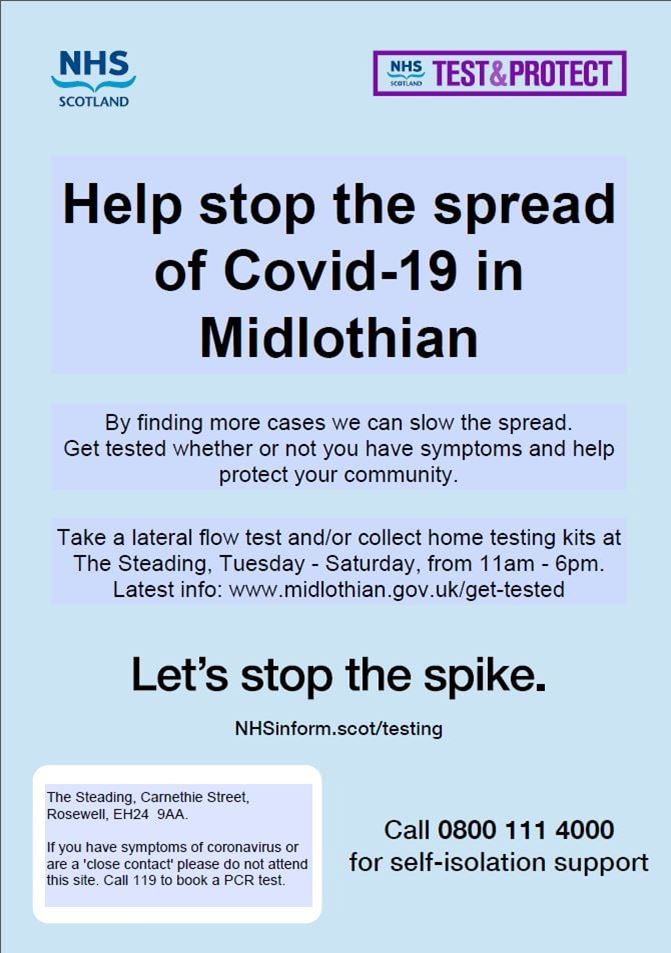 Did you know HPV causes 99% of all cervical cancers?
Your smear test now screens for HPV. HPV testing is more effective, that's why if no HPV is found, its safe to wait 5 years between tests.
Around six women are diagnosed with cervical cancer every week in Scotland. Your smear test now screens for HPV which causes 99% of cervical cancers but has no symptoms
Visit NHS inform for more information.
https://www.nhsinform.scot/healthy-living/screening/cervical/cervical-screening-smear-test
Did you know that 1 in 2 people who learn they have HPV don't know what it is? We want to see that change, so that fewer people feel confused or worried when they learn that they have HPV. Ready to get the facts with @JoTrust?
https://www.jostrust.org.uk/test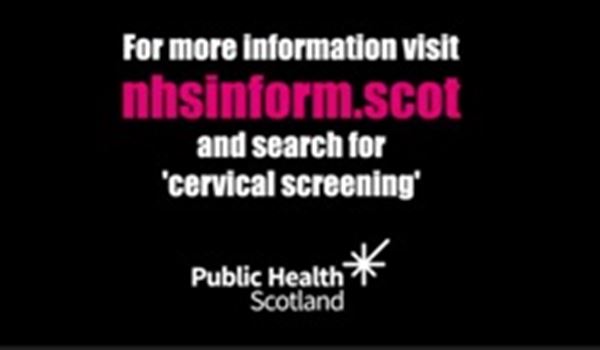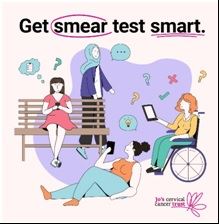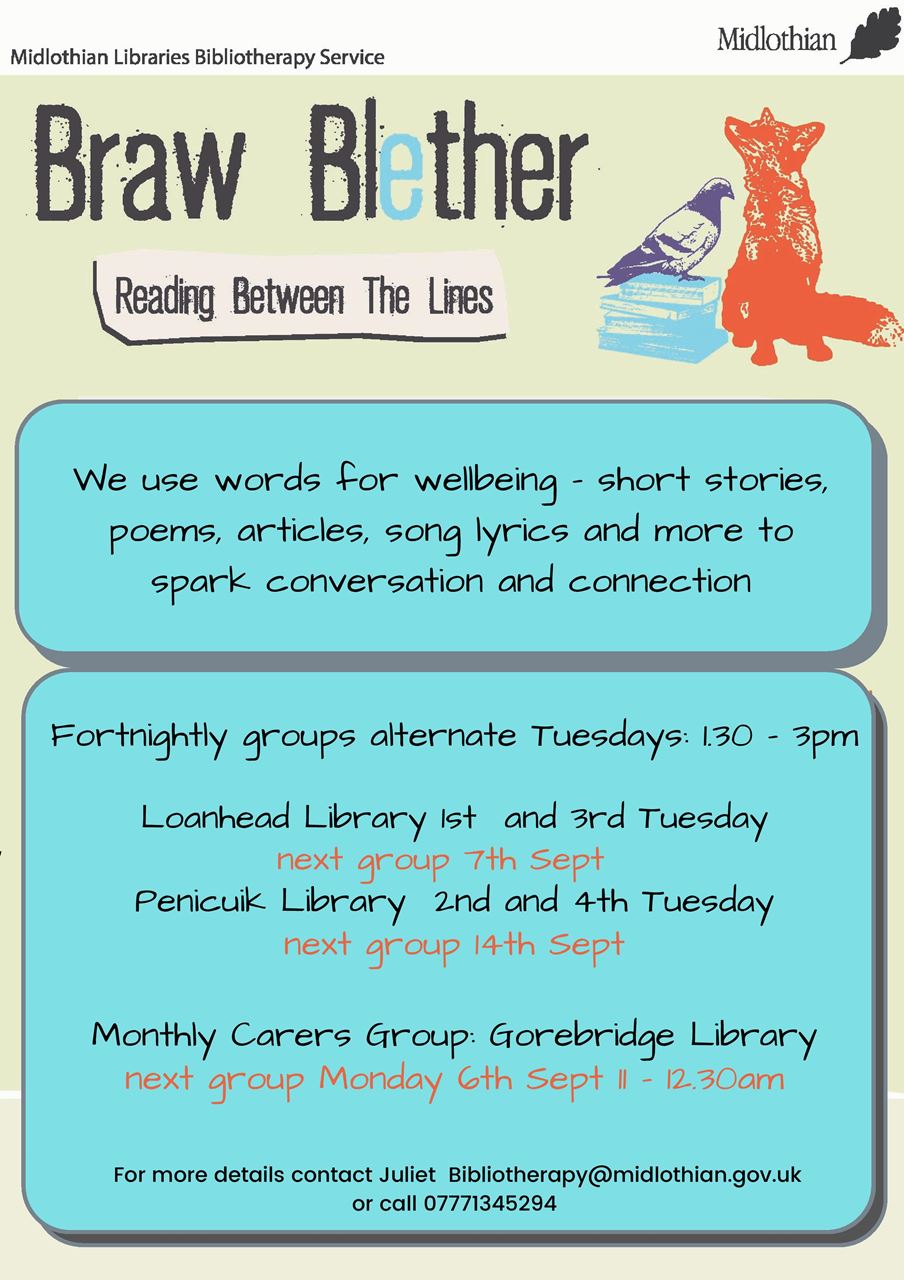 Government launches UK-wide antibody surveillance programme
UK Health Security Agency to launch UK-wide antibody surveillance programme for the general public for the first time

Home antibody tests available for up to 8,000 people a day across the UK who opt in to the service through NHS Test and Trace

Data will improve understanding of the protection provided by antibodies generated following COVID-19 infection and vaccination

Click on the link below for more information:
https://www.gov.uk/government/news/government-launches-uk-wide-antibody-surveillance-programme
Macmillan – Improving the Cancer Journey Service
Being diagnosed with cancer can be overwhelming and many people don't know where to go for support. If you are living in the Lothians and have been affected by cancer, our Improving the Cancer Journey service is here to help you live as well as possible.
An appointment with the Improving the Cancer Journey practitioner gives a person the time to discuss their concerns and think about 'what matters to them'. The service is here to help people affected by cancer (including family members and carers) access the right support at any point on their cancer journey.
Here are some of the things we can offer support with:
Money or housing worries
Work
Caring responsibilities
Physical concerns
Emotional Concerns
If you would like to find out more about how we can help or to book an appointment, please contact us:
Tel no: 07977307286 / 07929784315
NHS Lothian are looking to make Covid vaccinations as accessible as possible to all eligible populations. Drop in clinics are now available at all vaccination centres in Lothian for people over 16, no appointment is necessary, and they can deliver both first and second dose (if over 8 weeks). All 3 vaccines will be made available.
You do not need to be registered with a GP, more clinics are being added all the time so please keep up to date by using NHS Inform.