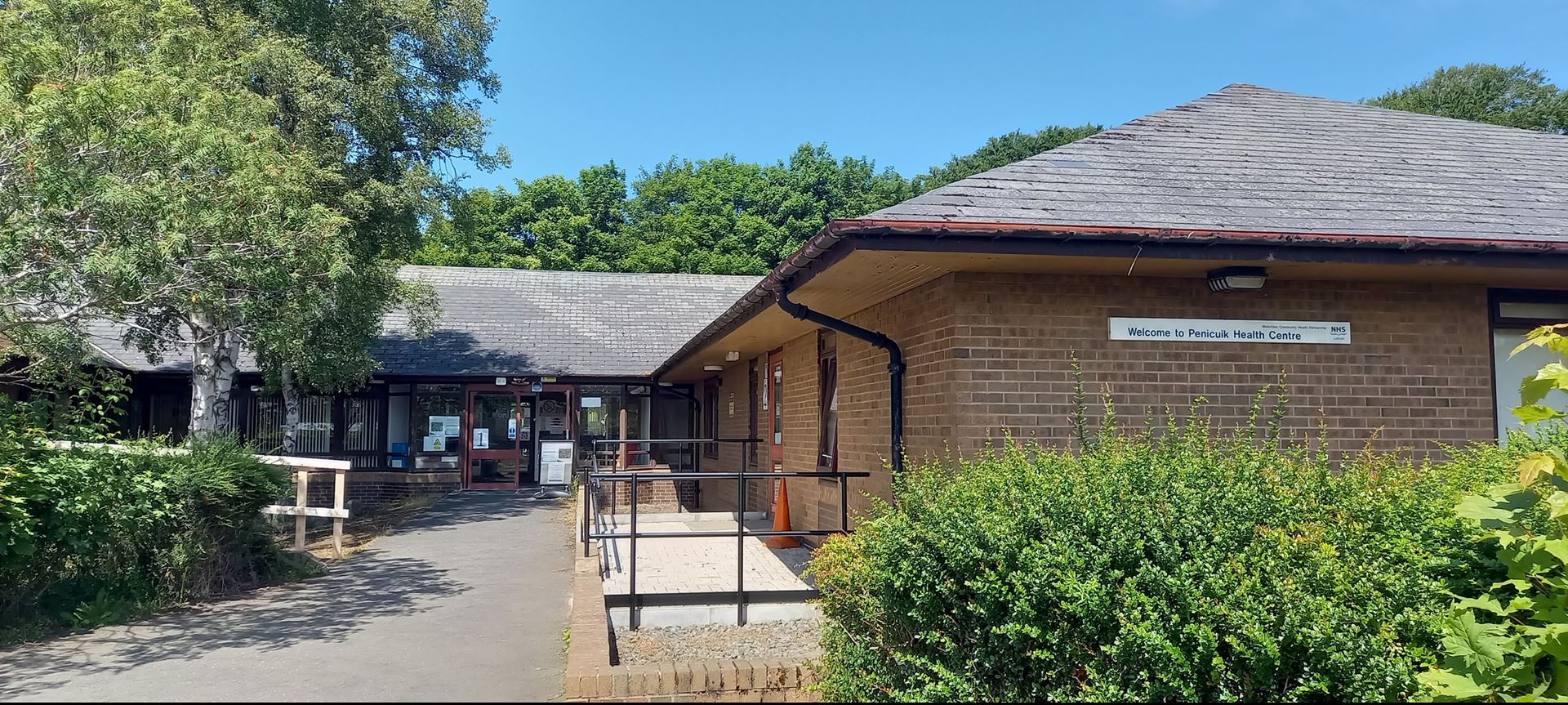 Welcome to Penicuik Medical Practice!
We are a long-standing practice with a central and convenient location near the main shopping precinct.
We have a number of principles that help guide our practice:
We aim to be accessible, patient focused and to work sustainably, within the available resources.
We provide the best medical care we can, for all our patients, equally.
We are committed to quality improvement; in particular through teaching, audit and research.
Please note, to improve our quality and for our own training, all calls to the Health Centre are recorded.
Keep up to date with our most recent news here:
https://www.penicuikhealthcentre.co.uk/news
It's going to be slightly different this year. Your Flu Vaccine will NOT be in the Practice, instead, it will be run by the Midlothian Health & Social Care Partnership. They will write to you explaining how to book your vaccination.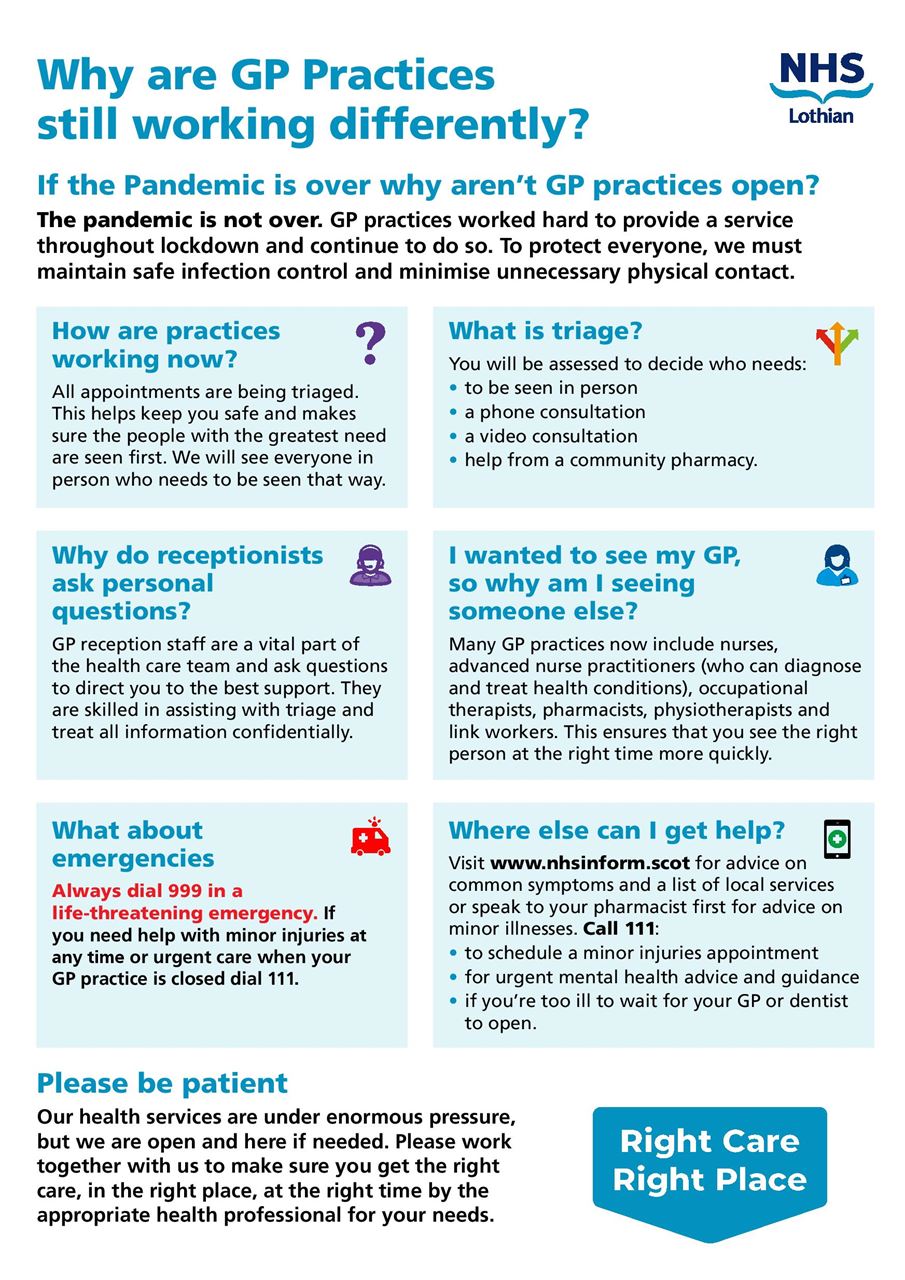 Please check NHS inform to see if you can manage your symptoms yourself before calling.
For Covid questions you can also call 111.
The Surgery is open 0800-1800 Monday to Friday.
If you cannot wait until the surgery reopens call NHS24 on 111. They can give you advice and arrange an appointment with local services.
In a genuine emergency you should call 999. Chest pains and / or shortness of breath constitute an emergency.
We close for approximately 8 afternoons throughout the year for staff training - this will be advertised in advance.